Welcome to Verrill Farm! Yes, I'm still farming and this year I find myself in Concord, Mass. A mere 12 miles west of Boston and home to the famed Walden Pond. Yes, many bright, insightful and creative souls have walked this town and created history. Now I'm here, so look out Thoreau!
I began working here last month and will be here for ...I have no idea. A season or two or more. I've been hired to be the Assistant Farm Manager. Truthfully, I still have loads to learn about farming but at this point I know enough to hop on and off tractors, do a bit of this and that and actually help run the place. How cool. I'll be posting photos from this farm soon, for now just a few. I've been slow in taking photos this season. Must be due to the cold temps!
Here are a few photos from the farm.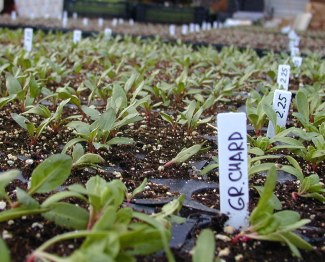 Chard in the greenhouse
Home...white house on the left