|
home
Ecuador Trip
I arrived in Ecuador on November 9th and was met by my buddy Tim at the Quito airport. We spent the next 5+ weeks travelling throughout the country. We began the trip by heading in to a the village of Chugchilan, located up in a cloud forest. The weather was spotty with rain and a bit chilly but we still managed to get some hiking in, along with our first horse riding adventure into the sorrounding hillsides. From there we went to Banos which is a beautiful town lying at the base of an active volcano. Banos was a relaxing town with wonderful food and friendly people. We rode horses again, rented bikes, visited the local zoo (animal prison), and hiked a bit more. We continued south visiting the city of Cuenca then on down to the town of longevity, Vilcambaba. Finally we flew to the Guyaquil and buss-ed it to the coastal surf-beach town, Montanita. We chilled in Montanita for 11 days enjoying the sun and beach. Lots of details left out....so check out some photos and perhaps I'll write more later....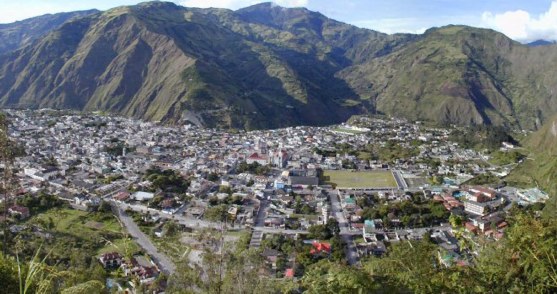 Banos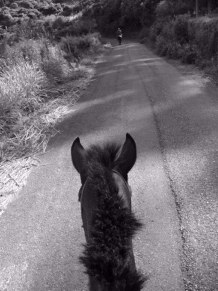 Horseback riding was awesome....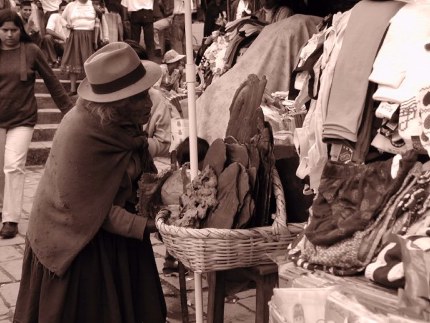 Market in Cuenca
Sausage, lamb head, or hoof...your choice! anyone?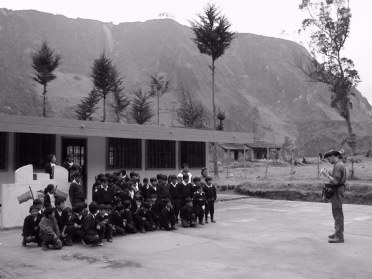 We came across this school while hiking in a valley near Chugchilan...the kids and teachers
were happy to see us...and have their photos taken.
The pole house in Vilcabamba...we stayed here for 5 days. Very peaceful and relaxing
as it is located in an EcoReserve with nothing but coffee plants, banana, sugar cane,
citrus trees, and passionfruit sorrounding us
Then we went to the coast...Montanita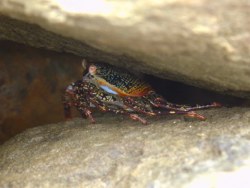 Crab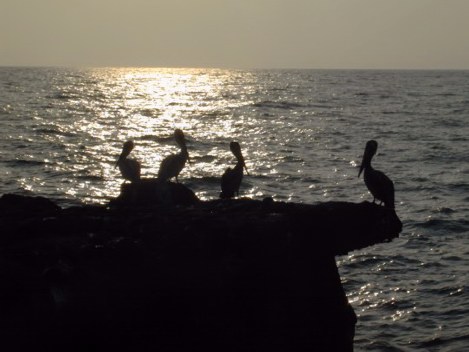 Pelicans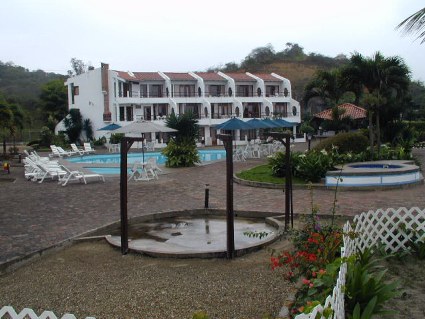 Baja Montanita Resort...we splurged for $15 each...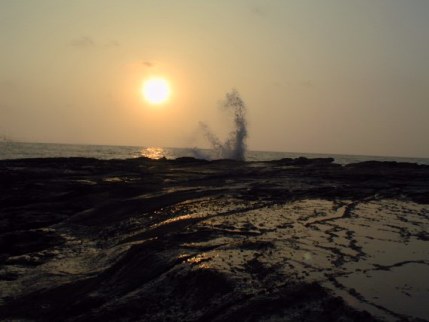 Sunset in Montanita